Wednesday Evening Band of Brothers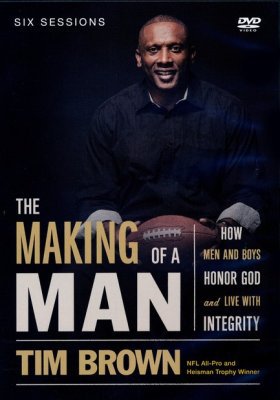 What Does It Take to Be a Godly Man? In this 6-session video-based curriculum, NFL All-Pro and sports analyst Tim Brown teaches men the principles and priorities for leading a life that honors God. He addresses what is true manhood, how guys attain it, and how they should live with honor and integrity - two essential cornerstones for being godly men. Men of all ages will be challenged to measure their lives by a higher standard.
Designed to be used with The Making of a Man Study Guide, sold separately.
Sessions include:
· A Man Used His Talents (14:30)
· A Man Overcomes Temptation (13:00)
· A Man Takes Responsibility (14:30)
· A Man Forgives Others (13:00)
· A Man Has His Priorities in Order (13:00)
· A Man Builds a Godly Legacy (14:30)
We meet at 6:30 on Wednesday evenings.
If you would like more information about our Sunday School classes, you can submit the form below